8/2/2017 Clean Production Action Blog Posts
Today Clean Production Action in partnership with the UMass Lowell Center for Sustainable Production and Pure Strategies released the second annual Chemical Footprint Project report. In it you will find a wealth of illuminating data and findings on the progress companies are making to environmentally sound chemicals management policies and practices. Highlights:
Learn that companies are measuring and reducing their chemical footprint. At CFP we are big adherents to the maxim, "if you can't measure it, you can't manage it." Now we have clear metrics for evaluating progress to safer chemicals with 13% of companies reporting reduced use of CoHCs by 416 million pounds / 189 million kilograms over the past two years.

​

Find out who performs better in chemicals management. Is it small, medium, or large companies? Are they sellers of formulated products or articles?
See how CFP relates to impact investing, including the Sustainability Accounting Standards Board or SASB.
Check out the featured policies and practices of Bank J. Safra Sarasin, HP Inc., BD (aka Becton Dickinson and Co.), and GOJO Industries and see the list of participating companies, ranging from adidas AG to WaterWipes.
Read the CFP Survey responses from Beautycounter, BD, Case Medical, Inpro Corporation, and Replenish on the website.
Note that Wal-Mart Stores, Inc. is the first retailer to be both a CFP Signatory and Responder.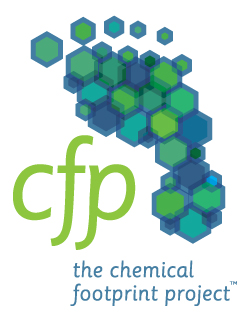 Join us on the path to environmentally sound chemicals management:



Be a Signatory – encourage your suppliers or corporate stakeholders to participate in the CFP Survey.



Be a Responder – fill in the CFP Survey, which will launch in late October 2017.



See all the details at www.chemicalfootprint.org.



Enough from me, see what Signatories & Responders have to say about CFP below.


All the best!



Mark S. Rossi, PhD







Executive Director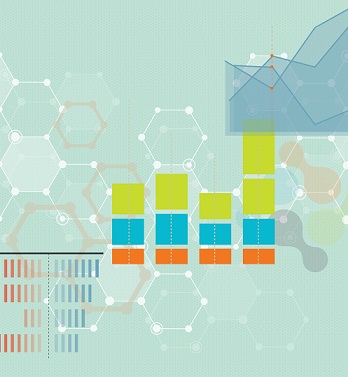 •Zach Freeze, Senior Director for Sustainability at Wal-Mart Stores, Inc. – "CFP is making data available for benchmarking and gap analysis, which are critical for us to understand where our company and our suppliers are on the journey to more sustainable chemicals."



•Marcia Frieze, CEO of Case Medical – "At Case Medical, our mission is to promote best practices for the health and well-being of patients, healthcare staff, and future generations. The Chemical Footprint Project allows us to benchmark the reduction and elimination of hazardous chemicals and challenges us to stay innovative - providing only the safest products for patient care and the environment."



•Nicole Acevedo, Principal Scientist at the Department of Environment, Health and Safety at Beautycounter – "At Beautycounter, our commitment from day one has been to select the safest ingredients for our personal care and cosmetic products through a rigorous selection process. Participation in the Chemical Footprint Project not only validates our brand strategy but also helps incentivize our supply chain partners to engage in greater transparency."




•Boma Brown-West, Senior Manager of Consumer Health at Environmental Defense Fund – "Companies that excel in the CFP indicators are the companies that use the safest chemical ingredients in their products and have the deepest knowledge of their suppliers and their chemicals management practices."



•Mike Schade, Mind the Store Campaign Director of Safer Chemicals, Healthy Families – "CFP is an emerging tool that retailers can use to understand how they and their suppliers manage hazardous chemicals in their supply chains and identify opportunities for improvement. This past year CVS Health became the first major retailer to become a Signatory to the CFP. We applaud Walmart for becoming the first retailer to be both a Signatory and Responder to the Survey. We hope other retailers will follow suit and embrace this best-in-class safer chemicals management tool."